Home

/

Wait Till Your Teacher Gets Home!
Wait Till Your Teacher Gets Home!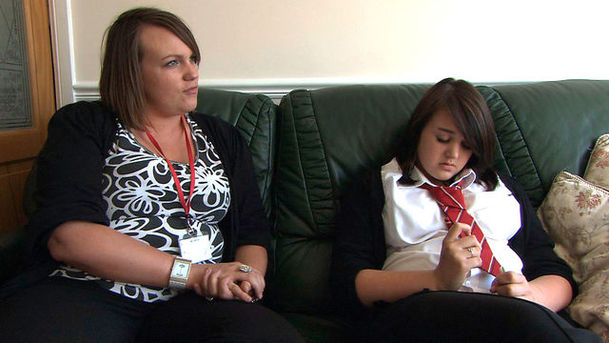 When teenagers are out of control at school what can the teachers do? We see teachers getting extraordinary powers to take over young pupils' lives and stop them throwing away their considerable potential. Expect tears and tantrums as badly-behaved schoolgirl Loretta Cook gets the shock of her life. Her mum hands control of the family over to her teacher, for one week, in a last-ditch attempt to sort out the teenager's bad behaviour. Spending a week with her teacher is Loretta's worst nightmare - and when Miss Dudley discovers that the parents are a big part of the problem, mum and dad are in the firing line too. It's an unexpected battle of wills between the young teacher, who has never been in a student's home before and has no kids of her own, and Loretta's recently divorced parents, who can barely speak to each other. With the family fighting against the rules and structure Miss Dudley introduces, the teacher struggles to take command. With the whole project at risk, can she turn it around and convince the family that teacher knows best? With 6,000 thousand children getting expelled every year and 2,000 being sent home every day, can radical interventions like this help to stop the bad behaviour before it reaches breaking point?
Credits
Producer

Sarah MacFarlane

Producer

Sarah MacFarlane
Related Links