Home

/

Will Boom Times Be Back?
Propertywatch - Will Boom Times Be Back?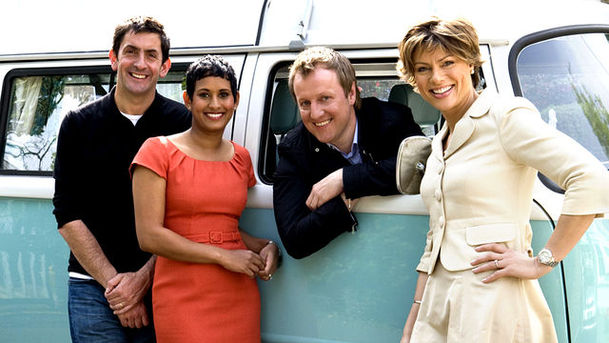 Kate Silverton and Justin Rowlatt present a series of programmes on the ups and downs of the property market rollercoaster. Kate and Justin look into the future to see what the long-awaited recovery in house prices will be like. The programme asks why Britain is prone to boom and bust and considers the role of banks and politicians in fuelling house price inflation. Top rung property developer Damien Kearsley, who is trying to sell a five million pound property in North London, discusses his hopes for the future. With the building industry at a standstill, Andrew Verity asks if we are facing a housing shortage in the coming decade. Also, is multi-generational living a model for the future for people priced out of the market? Naga Munchetty meets the Haydens, four generations of the same family with ages ranging from five to ninety-nine, who have all moved in together in West Wales. Eighteen months on, are they still getting along?
Broadcasts
2009-05-14 20:00:00 - 2009-05-14 21:00:00 on BBC Two Northern Ireland Analogue, BBC Two Wales Analogue, BBC Two Scotland, BBC Two Northern Ireland, BBC Two Wales, BBC Two England,