Home

/

Can You Train Your Brain?
Bang Goes the Theory - Can You Train Your Brain?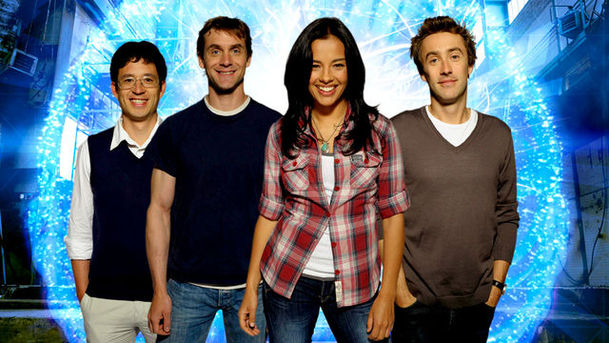 A Bang Goes the Theory special to help you improve your brain. The science team gives the results of the world's biggest ever brain training experiment and reveals how you can make yourself smarter. Brain training computer games are big news in Britain and the craze is growing. But does it actually work? The BBC teamed up with leading scientists to devise a huge online experiment to find out. This is genuine, groundbreaking science. And the results are surprising. This programme explores the power of the human brain and its untapped potential. Resident extreme engineer, Jem, taps into his brain to drive a car with the power of thought alone. Biologist Liz joins an experiment to try to improve the structure of her brain. And we meet an extraordinary man who has normal intelligence despite having had half of his brain removed. With lots of top tips Can You Train Your Brain? will help you make the most of your brain!
Broadcasts
2010-04-21 21:00:00 - 2010-04-21 22:00:00 on BBC One Wales, BBC One Northern Ireland, BBC One Scotland, BBC One East Yorkshire, BBC One Channel Islands, BBC One Cambridge, BBC One South East, BBC One Oxford, BBC One Yorkshire, BBC One North East, BBC One North West, BBC One East, BBC One East Midlands, BBC One West Midlands, BBC One London, BBC One South, BBC One South West, BBC One West,
2010-06-03 01:20:00 - 2010-06-03 02:20:00 on BBC One Northern Ireland, BBC One Scotland, BBC One East Yorkshire, BBC One Channel Islands, BBC One Cambridge, BBC One South East, BBC One Oxford, BBC One Yorkshire, BBC One North East, BBC One North West, BBC One East, BBC One East Midlands, BBC One West Midlands, BBC One London, BBC One South, BBC One South West, BBC One West, BBC One Wales,
Credits
Presenter

Dallas Campbell

Presenter

Dallas Campbell